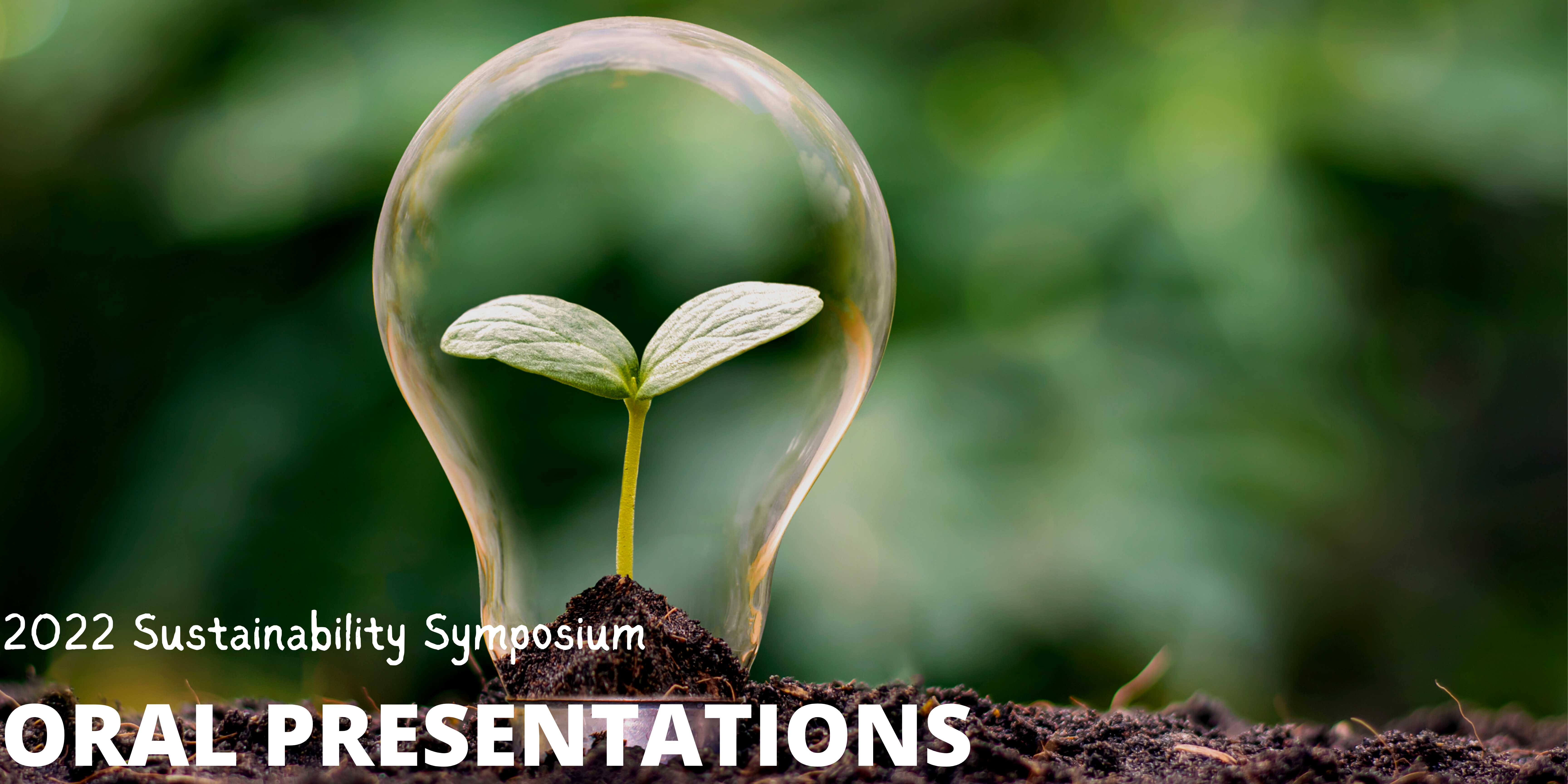 Session A (11 a.m. – 12 p.m.) – "Impacts of Climate Change"
11-11:20 am

"The needed emphasis shift in FEMA Grant Scoring for Communities" by Tom Hughes, Office Director, PEMA EM Mitigation, Insurance & Resilient Communities
Would like to discuss the various FEMA Hazard Mitigation Assistance grants, agency outreach measures in coordination, collaboration and convergence for development, selection and execution of projects while working with underserved communities that are at high risk for potential natural hazards in the Commonwealth.
11:20-11:40 am

"Social Networks and Sentiments of the Recovery from Tropical Storm Agnes (1972) in the central Susquehanna River Valley" by Carole Beckhorn, Department of Environmental Studies and Sciences.
Flooding is the most frequent and damaging natural disaster in Pennsylvania. To understand the legacies of past floods and help prevent future disasters, this research addresses social sentiments and social networks associated with Tropical Storm Agnes in 1972, in the central Susquehanna River Valley. A sample of 12 interviews with survivors of Tropical Storm Agnes was drawn from a database of nearly 50 interviews conducted between Fall 2019 and Spring 2022. The sample was selected for experiences with Agnes in small river towns (populations 2500 to 10,000), which have historically received less attention from flood scholars and emergency response officials than larger settlements. These interviews were coded in NVivo using a codebook generated after a review of relevant literature from disaster studies scholars, emergency management practitioners, and relief organizations. We identified five phases of flood response – immediate; rescue and relief; rehabilitation; replacement and reconstruction; and redevelopment, risk reduction, and resilience. We coded the sentiments and social networks involved with each phase. Initial analysis suggests survivors narrate positive sentiments and local social networks comprised of known neighbors, churches, volunteers, and relief organizations during the first three stages of the flood response. But once the flood response extends in time to reconstruction and redevelopment efforts, there appears to be a significant change in the kinds and quality of social networks. Municipal leaders, state officials, and federal initiatives (i.e. Small Business Administration) replace community-scale help and resources, with consequences for how survivors engage the process of flood recovery. With these findings, informed suggestions about flood preparation, emergency action plans, and long-term support can be made.
11:40- 12:00 pm

"Anecdotes and Evidence: Travels Abroad and a Look Through the Lens of Sustainability at Challenges Faced by a Coastal Fishing Village in Africa" by Benjamin Franek, Department of Environmental, Geographical, and Geological Sciences at Bloomsburg University.
This presentation reveals sustainability complexities through investigation of challenges faced by a local fishing village in Cameroon on the west coast of Africa. The importance of holistic investigation when considering the impacts of climate dynamics in a coastal setting will be strengthened and attention to pressures on the fishing industry in this environment will be given. Interlaced throughout the presentation will be tips, recommendations, and lessons learned regarding international travels for students and faculty studying/teaching abroad as well as for general wanderers.
Session B (11 a.m. – 12 p.m.)- "Cli-fi and Dystopias in the 21st Century"
11:00 – 11:20 am

"Change Must Come Through the Barrel of a Gun: An Embrace of Violence in Recent Climate Fiction" by J. Andrew Hubbell, Department of English at Susquehanna University.
The Bucknell Symposium asks the question, is it too late? The answer, implied by some recent climate fiction narratives, depends on what methods society is willing to use. That fiction, envisioning scenarios of succession from current business as usual to global climate stewardship, embraces eco-terrorism as one necessary strategy for restraining the sociopathic, ecocidal behavior of the super-wealthy. Why is this remarkable? Because the use of force has long been proscribed as a method for social change, particularly in David Suzuki's concept of "Radical Hope," which the Symposium identifies as the proper answer to its question. This paper seeks to open discussion on social change methodology as the behavior of a marginal human group (the .01% and their 9.99% technocratic enablers) accelerates catastrophic ecosystem collapse. Perhaps we are seeing the visionaries of cli-fi beginning to grapple with the realities of power, teaching us what Fredrick Douglas knew too well: "Power concedes nothing without a demand. It never did and it never will. Find out just what any people will quietly submit to and you have found out the exact measure of injustice and wrong which will be imposed upon them, and these will continue till they are resisted with either words or blows, or with both." Is it now time to resist with words and blows? The scholarship on which this analysis and question is based are summarized in the attached file. My oral presentation will elaborate the argument for calculated, targeted force by analyzing the representation of ecoterrorism in climate fiction. This will frame what I hope will be a serious discussion of social change methods for achieving a meaningful drawdown of carbon emissions and exploitative development.
11:20- 11:40 am

"Sustainable Hopelessness: Paths, Public Art, Story, and Resisting "The Machine"" by Paul Siewers, Bucknell University and Bucknell Orthodox Christian Fellowship.
Award-winning environmental author Paul Kingsnorth has written of resisting "The Machine" but also of the need to embrace hopelessness in a materialistic culture. How can that paradox inform sustainability through the media of art and storytelling? Recent initiatives of the Stories of the Susquehanna Valley project include developing ideas for public art and storytelling for a burgeoning campus greenway, the campus path, including Native and other communities on the margins. The project illustrates how embracing the hopelessness of materialism can be a basis for resisting "The Machine" of technological destructiveness, but in other dimensions of life.
11:40 – 12:00 pm

"Environmental Activism in Music Composition" by Leah Mullen, Penn State.
The two pieces of music being presented are titled, "those closest to the earth will burn first" and "Don't Let Me Fade". "those closest to the earth will burn first, is a chamber ensemble piece for voice, clarinet, viola and marimba, in response to the social justice issues that have come to light through the climate crisis. Farmers, indigenous peoples and people of color- the people most involved with nature- are the most at risk demographics for the negative effects of climate change. Some examples include but are not limited to: floods, drought, virus exposure and air pollution. "Don't Let Me Fade" is a work for soprano voice and piano that addresses coral bleaching. This piece was commissioned by vocalist and lyricist, Piper Weldon, for the Penn State 2022 Inclusion, Diversity, Equity Action Fest.
Session A (1 p.m. – 2 p.m.)- "Nexus of Food, Water, & Climate"
1-1:20 pm

"Water Palatability Testing" by Jacob Shusta, Department of Civil Engineering at King's College.
Across the United States, sustainability programs are becoming more popular in an effort to improve environmental insufficiencies on higher-education campuses. The research presented was meant to increase the cognizance of college communities' sustainability practices as well as identify ways to mitigate the college campuses' negative effect on the environment. An earlier research initiative involved the development of a decision support matrix that aligned end user identified issues with campus sustainability initiatives. Early research findings coupled with an investigation of sustainability plans at colleges throughout the United States, identified a need for improved sustainable education and an increased emphasis on the social aspect of sustainability. In an effort to increase awareness and include members of the college community in research initiatives, a water palatability taste test was conducted on King's College campus, located in Wilkes-Barre, Pennsylvania. Study participants tasted four different types of water, including tap, filtered tap, bottled purified, and bottled spring water. The participants attempted to identify the four different water entries correctly and were asked to provide information on what preferences and the type of water they consume most frequently. The intention of implementing this project is to get the campus community's attention, educate the community about the environmental impacts of different water types, and demonstrate that many individuals are unable to notice a difference in the water they are consuming. The initial round of testing revealed that none of the twenty participants were able to correctly identify all four water types. Additionally, based on the results, individuals were encouraged to drink more unbottled water using a reusable container instead of bottled water, where the plastic bottles will be disposed of after one use. This project initiative's overall goal is to help encourage important discussions related to campus sustainability and to create a more sustainability-conscious college community.
1:20- 1:40 pm

Creating a Food Carbon Emission Footprint for Lehigh Dining Services by Christine Mosley, Department of Earth & Environmental Sciences at Lehigh University.
The Food Carbon Footprint project is a student initiative that was first implemented in the summer of 2020 at Lehigh University. The objective was to develop a specialized carbon footprint calculator for Lehigh Dining Services. The calculator will be used to estimate the carbon emissions associated with each menu item. The project began with a list of 80 menu items and their associated ingredients. Carbon emission values for each ingredient were determined from a variety of published sources. The carbon emission values were summed for all of the ingredients to determine the total carbon emission value of a particular menu item. By referencing the 2019 EAT Lancet report, the project was able to take the suggested macronutrient intake (kg/day) for key ingredients and multiply them by the associated CO2 emissions (as kg). Carbon emission values for ingredients were summed to determine an ideal carbon emission daily intake value. A stoplight-colored logo was developed, which is keyed to a specific percentage of this value. The logo appears on the menu or buffet table to indicate high, medium, or low carbon emissions for a particular menu item. Thus, providing a point of purchase labeling of sustainability. In implementing this project, communication with the Dining Services, students, and other Lehigh partners is essential to deliver the message of sustainable dining. This project has developed a wide variety of promotional materials and was featured in Lehigh's Brown & White Newsletter. The overarching goal of this project is to develop a website to make the calculations for Lehigh specific menu items more user-friendly. When students can actively engage in this platform, they can become more active participants in sustainable dining. Not only will the Food Carbon Footprint Project create a greener campus, it may provide a model that can have broader applicability in the food service industry.
1:40 – 2:00 pm

"Three Men and a Dying World" by Anthony Baker, Bucknell University.
The scientific evidence of climate change is clear and convincing; more nebulous, however, is the psyche of entities (whether individual or collective) rejecting or otherwise dismissive of that evidence, unwilling to act to curb the imminent damage of human-induced global warming. A key driver of this psyche unwilling to act, of course, is the capitalist system. As Jonathon Park of the University of Utah puts it: "Any viable solution to climate change will… require a global agreement to drastically inhibit the extraction, production, and consumption of natural resources. Yet, the capitalist system as it currently stands is neither designed for nor capable of consciously inhibiting its own propensity for unsustainable growth." The drastic actions to be taken in order to combat climate change in many ways run counter to the capitalist ideal. So, then, just as explorations into the science of it all are necessary in order to affect climate change, so must the capitalist ideal be critiqued, chastised, and admonished to the point of, essentially, its dismantling. Such an endeavor is achievable by admittedly few means, but the daunting nature of trying is inadequate reason to make no attempt. Undertaken in this project, through the form of creative expression, is the attempt to critique, chastise, and admonish the extractivist, rapacious, greed of the profit-over-life minded capitalist. In placing the science of climate change in direct conversation with the self-interested capitalist when the pair meet with the president of the United States to discuss solutions to global warming, this project bridges audio, visual, and written mediums to draw attention to competing perspectives surrounding the climate change discussion. The satiric results of the confrontation highlight the abject absurdity, lunacy, and moral reprehensibility of placing priority on affluence over the current and future state of life on Earth.
Session B (1 p.m.- 2 p.m.) – "Place and Pedagogy in Sustainability"
1-1:20 pm

Why is a physicist teaching "climate justice"? by Deepak Iyer, Department of Physics at Bucknell University.
Higher education strongly reinforces disciplinary boundaries, and this separation has become fundamental to the political orientations of disciplines. Physicists often do not concern themselves with matters that are considered solely in the domain of the humanities or the social sciences. In this talk, I use the example of a course on Climate Justice to argue that it is not enough to require students to engage with such perspectives only within narrowly defined disciplinary boundaries, but to recognize the depth to which certain social and political ideologies and norms permeate all areas of thought and material action. I argue that for a radical shift towards a sustainable world, we need a radical shift in boundaries.
1:20-1:40 pm

"Bucknell & The Anthropocene" by Sage Lamade and Riley DeBaecke, Bucknell University.
Bucknell aims to produce critically engaged, civically minded, morally sensitive graduates. In pursuit of this goal, the University must both recognize and address the implications of the Anthropocene—namely, climate change—to ensure that students graduate with an awareness of their own capacity to make positive environmental and social impacts. Our guiding questions are as follows: Is Bucknell's educational approach sufficiently informed by an acknowledgment of our current geological epoch, the Anthropocene? Has Bucknell fostered a campus community and an educational environment grounded in radical hope, agency, and change? And if not, how can it? Our research will explore three potential arenas for Anthropocenic engagement at Bucknell: the classroom, institutional bodies, and student-led activism. We will complete student interviews, data collection on campus career advancement opportunities, and analyses of Bucknell graduates' career trajectories in several different fields. Through these efforts, we will provide a composite picture of the extent to which Bucknell students graduate with a reserve of radical hope and an understanding of the agency they possess to create a livable future for the human species. In addition to this evaluation, along with resultant recommendations for the University, our project will include small direct action initiatives. We hope that these actions will examine and affirm the crucial role of student-led community organizing in local climate activism and advancement of University sustainability goals.
1:40 – 2:00 pm

"Digital Tools to Empower Student Work for Positive Change Emphasizing Social Justice Aspects of Sustainability" by Richard Niesenbaum and Serena Hertzog, Department of Sustainability Studies.
Teaching Sustainability Studies in a way that empowers students to generate solutions to global problems that cross the boundaries of environment, social justice, and equity can be challenging particularly when a course is confined to a classroom at a single location. We will show how the use of digital pedagogies can move students beyond the classroom and provide them with experiential, integrative learning opportunities that empower them to make a difference. These same technologies also allow students to develop important skills for work in the field of sustainability. We will both demonstrate and provide assessments of how student Domains through Muhlenberg's "Domain of One's Own" program provides students agency as they experiment on their own web site. We will also show how this offers students the potential for their work to have real impact with an emphasis on addressing the social justice aspects of sustainability. The use of student domains serves to promotes integrative learning as students organize and link multiple assignments that approach sustainable problem solving from different perspectives. Because their work is in the public sphere, student domains provide for greater ownership and allow them to develop actions and solutions in support of a particular problem. We will also show how incorporating other digital tools such as StoryMapJS allows students to visually and spatially explore a particular issue, and make connections among geographically distinct sustainability projects that are addressing similar problems. The presentation will draw on examples of student work on food injustice, climate apartheid, just transitions, and mass incarceration as sustainability issue.